Home » Strategic Plan and Vision
Strategic Plan and Vision
Since 2019 we have developed a cohesive vision of success with commitment and buy-in from key stakeholder groups. From the beginning, with the strategic planning process we engaged the entire community in the development of a comprehensive plan of improvement. We had a design team that was representative of all the sub groups within our community, including board members, all administrators, confidential employees, students, licensed and classified staff, parents, business owners, law enforcement, retired community members, and others.
The vision for the development of a CSD graduate was also a communitywide endeavor led by the Strategic Planning Steering committee comprised of the district leadership team and school board members. We engaged all staff, parents and students in the visioning process through community forums, all-staff meetings and surveys.
And finally, the development of the purpose, mission and vision for our organization. This work began with the strategic planning design team, and was picked up by the strategic planning steering committee and completed by the district administrators.
As of September 15, 2023, our CSD School Board voted to approve our CSD Vision of Success, which aligns to the goals of the school board. You can download a copy of this document here: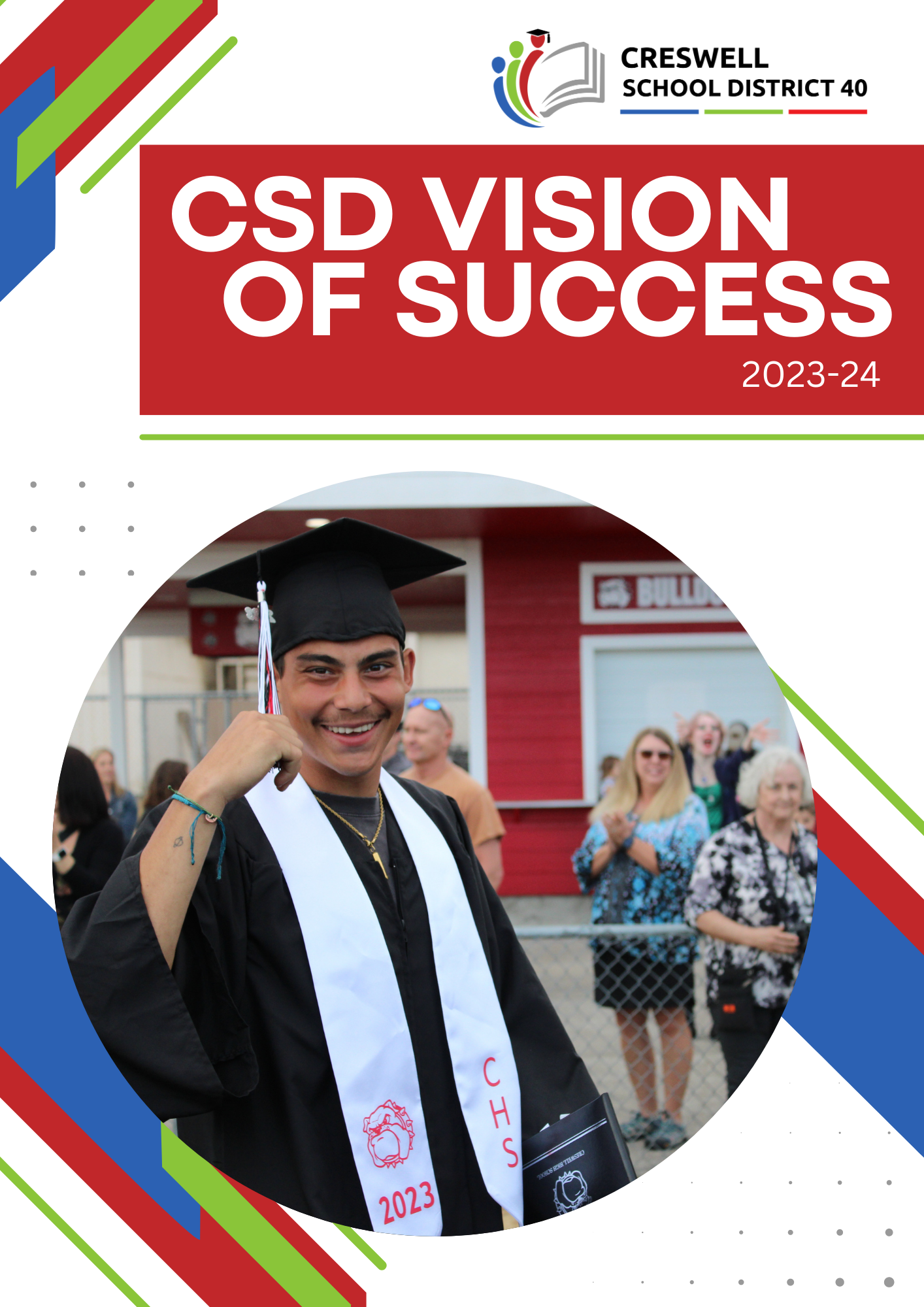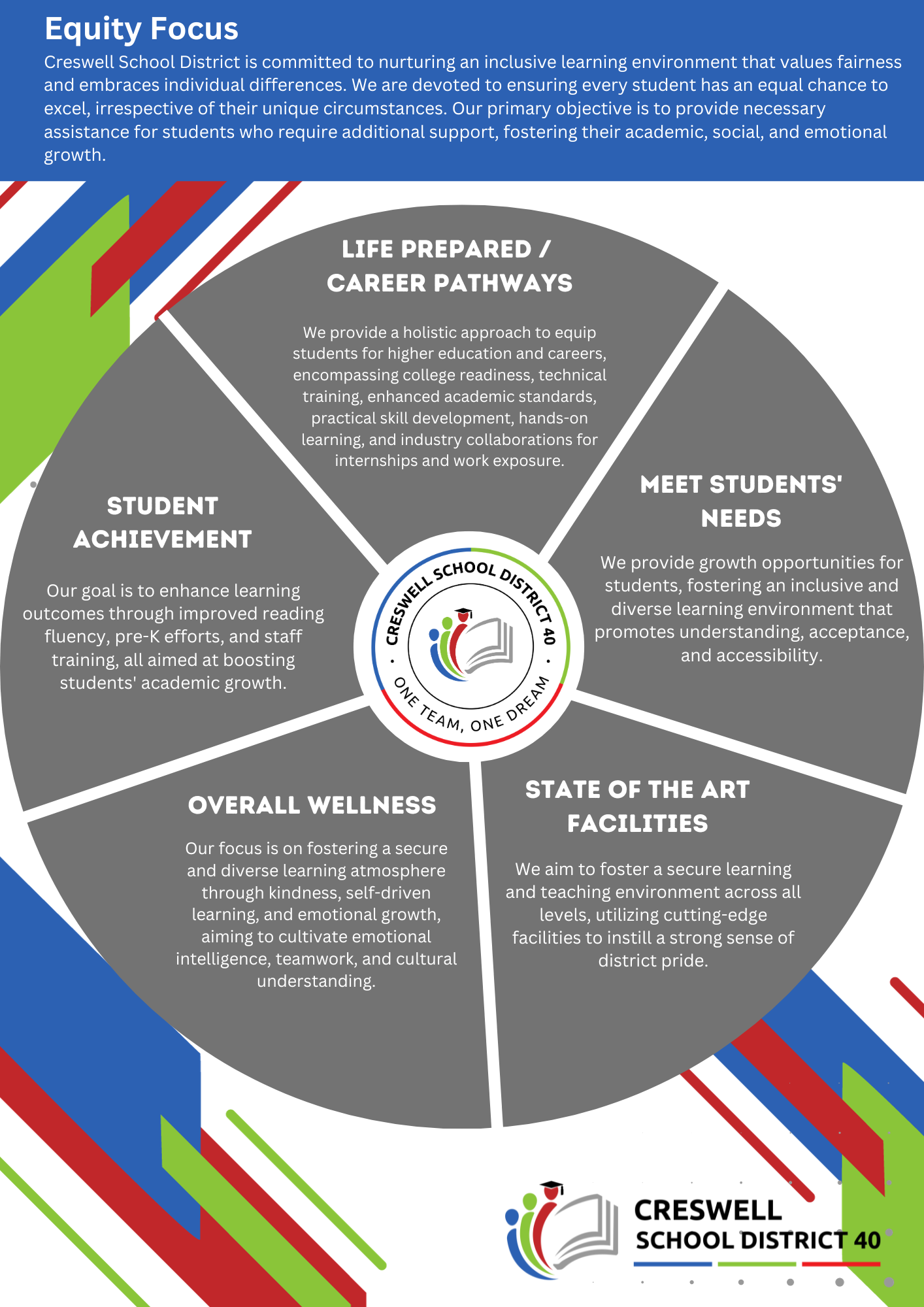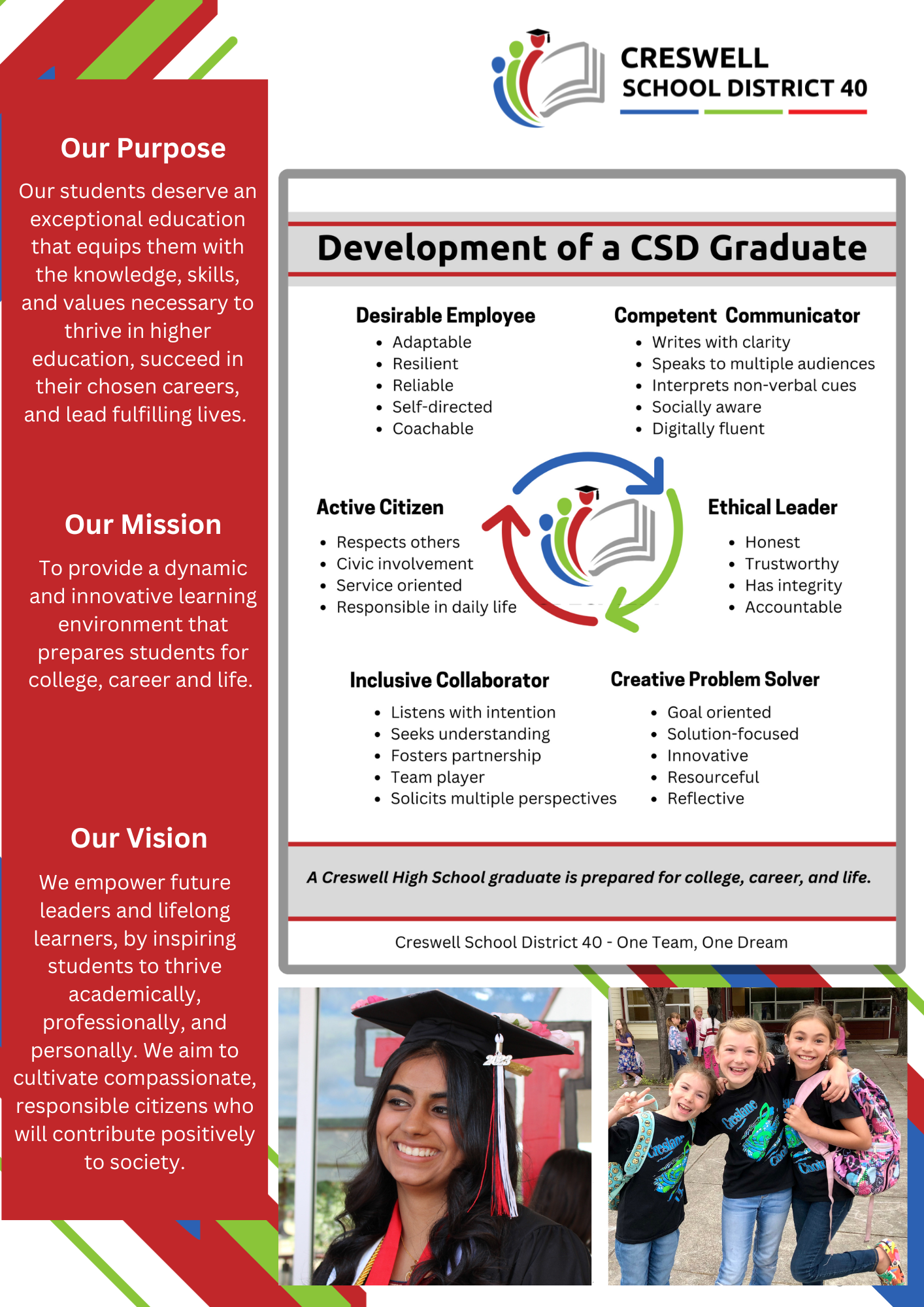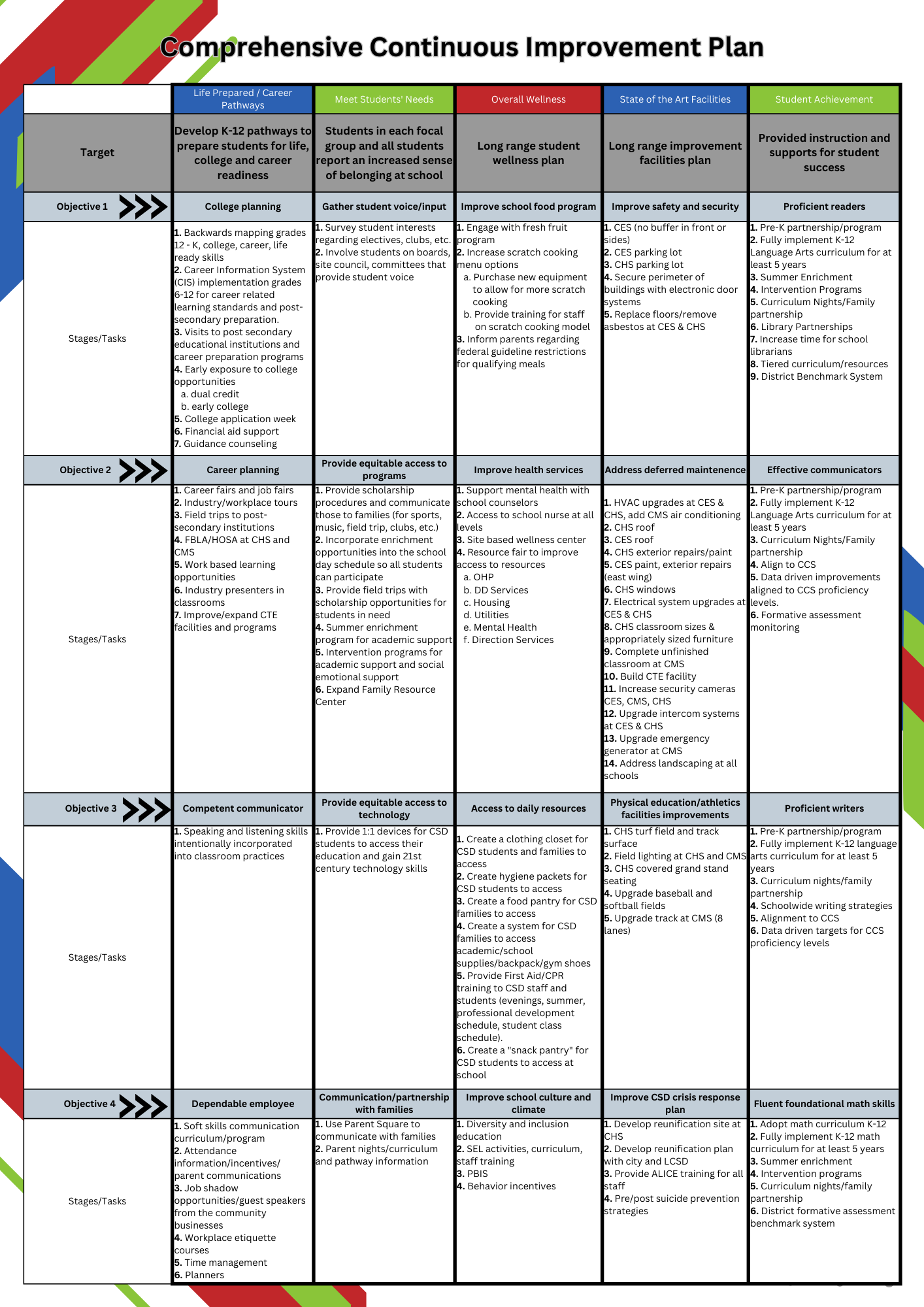 Our Purpose
Our students deserve an exceptional education that equips them with the knowledge, skills, and values necessary to thrive in higher education, succeed in their chosen careers, and lead fulfilling lives.
Mission
To provide a dynamic and innovative learning environment that prepares students for college, career and life.
Vision
We empower future leaders and lifelong learners, by inspiring students to thrive academically, professionally, and personally. We aim to cultivate compassionate, responsible citizens who will contribute positively to society.