Home » Creslane Parent Teacher Organization (PTO)
Creslane Parent Teacher Organization (PTO)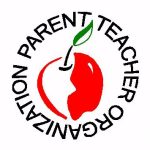 Creslane's Parent Teacher Organization / PTO provides invaluable volunteer and fundraising support to help enhance the educational experience of every Creslane student. Some of these events include Creslane's Jogathon and Field Day activities.
Like and follow the Creslane Parent-Teacher Organization Facebook page for updates and information.
If you have questions or would like to learn more about how to participate, please contact the PTO at creslanepto@gmail.com.