A scholarship is a financial aid grant awarded to a student to help them further their education. Scholarships can be based upon academic merit, financial need, or other criteria outlined by the awarding organization, school, college, or university. Unlike loans, scholarships do not need to be repaid.
Scholarships are offered by many local, regional, and national organizations. Most colleges and universities also have scholarship programs. Some scholarships consist of a one-time award; others can be renewed provided the recipient meets the renewal criteria (for instance, a university might ask that scholarship recipients maintain a specific GPA level).
OSAC Scholarships
The OSAC Scholarship application allows Oregon students to complete one easy application to apply for multiple scholarships at one time. Don't miss this opportunity!
Deadlines:
Application portal opens November 1st
February 15th – 5 p.m. PST: Early Bird Deadline. Error-free applications will be entered into a drawing for several Early Bird scholarships
March 1st, 5 p.m. PST: Final Deadline. All application materials must be submitted.
Scholarship Resources
CHS maintains a spreadsheet that highlights a variety of local, state, and national scholarships. Click here or on the button below to view details.
Set aside time to visit your scholarship accounts and plan ahead for deadlines.
Be aware of scholarship scams! You should never pay for a scholarship, and if in doubt go to www.ftc.gov.
Laying the Groundwork for College and Scholarships
There are several things that you can do now to make yourself a strong competitor for college admission and scholarships in the future.
Academic Record
You'll want to prove yourself a strong student academically, with a good academic record for all four years in high school. A good academic record is measured in three ways:
1) Your Grade Point Average (GPA) — You do not have to get all As, but is is important that your academic record show a consistent effort on your part.
2) The Kinds of Courses You Take — Some students intentionally take easier courses to get higher grades, thinking their GPA number is the only deciding factor in college and scholarship determinations. The people who review college and scholarship applications look very carefully at the strength of your coursework, especially during your junior and senior years.
3) College Entrance Exams — High SAT or ACT scores will put you at the top of college and scholarship committee searches. The best preparation for these exams is to have applied your best effort in English and math classes each year of high school. Lots of reading will help with the vocabulary sections of the tests. If you want to be even more prepared, come into the Career Center to find out about practice opportunities for each type of exam.
School Activity Record
Just about every scholarship and college application asks you to list and discuss the activities you have been involved in during high school. Being involved in such things as student government, clubs, athletics, musical performing groups, etc. are highly valued by college and scholarship selection committees. Providing information about your other interests lets these committees know that you are a well-rounded person.
Community Activity Record
Finally, you will want to be involved in Community Activities. People who decide on college applicants and who provide money for another person's education expect that the recipients will in turn make contributions back to society. Providing proof that you are willing to help other people is a good way to show you believe this is important as well. This also gives you an opportunity to search possible career choices within organizations/ companies that offer volunteer/internship work . These are 12 ways you can get involved with your community. If you would like to look into other options there is a link below for more ideas.( https://www.teenlife.com/blogs/50-community-service-ideas-teen-volunteers)
 Donate old clothes or household goods. Take a look through your closet or storage space to find those dusty items that you've outgrown or just don't use anymore.Give it to your local Goodwill, or women's shelter.
 Pick up some non-perishables to donate to your local food bank.
 Bring new or lightly used toys and stuffed animals to a children's hospital.
 Send a care package to deployed troops, veterans, or wounded soldiers.
 Become a volunteer mentor or tutor at your local schools.
 Plant trees for Arbor Day.
Volunteer to run/walk for an event, like Race for the Cure or Relay for Life.
 Volunteer on Thanksgiving Day . Serve a meal, in your home or in a local shelter, to someone who needs it.
 Host a food packaging event at your school to help hungry children with nationwide organizations like Outreach.
 Intern at a possible future career.
Volunteer at a crisis line. Many organizations have specific programs for teens and their peers, where you'll be trained to listen actively as a teen crisis counselor
Offer to nanny or baby-sit for free to a family in need. You can contact a local women's shelter, department of social services, or church to volunteer your services
Through a new program called RaiseMe, students can guarantee scholarships from 250+ colleges as early as 9th grade, making it easier to plan financially for school. RaiseMe has proven to be a great tool to motivate students in high schools throughout the U.S.
As an example:
• Get an A in a course ($100 – $1,000)
• Get a B in a course ($50-$600)
• Participate in a school club or sport ($25 – $250)
• And much more!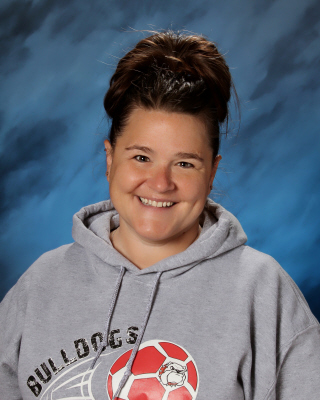 College and Career Center / ASPIRE Coordinator
(541) 895-6038
adennis@creswell.k12.or.us